Office Phone activation step-by-step printable guide (applicable for 2016 and 2019 versions)
In this tutorial, we will show you how to perform a Telephone activation of Office.
1. If you have encountered activation issues as shown on the picture down below please follow with the next steps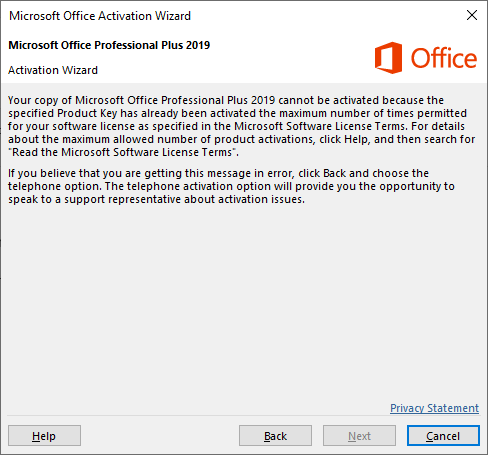 2. Click on the Back button and then select the second activation method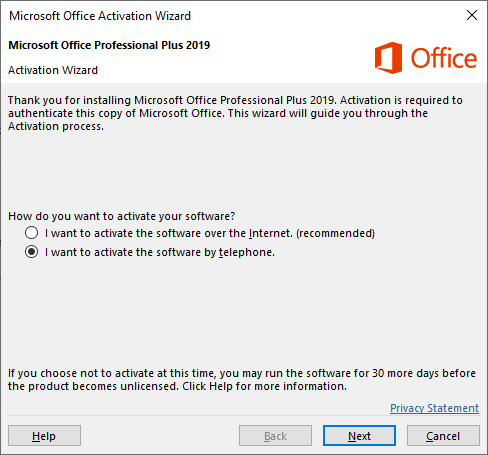 3. Select your country/region then call the number showing in step 1 and provide your installation ID from step 2 (You can also provide installation ID for us and we will be able to do it for you)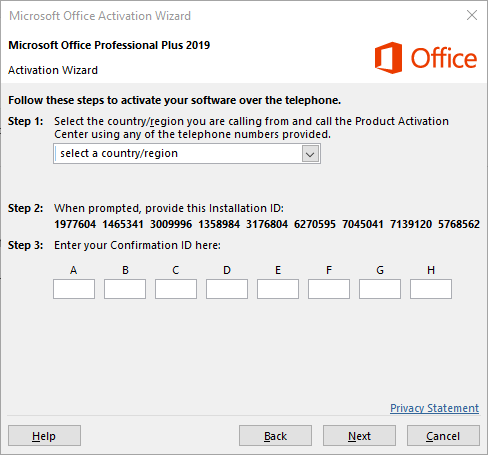 4. If there will be a message saying that Phone Activation being no longer supported please ignore it. The phone number can be found HERE on official MS website.
5. After obtaining a confirmation ID enter it in step 3 and then click on the Next button